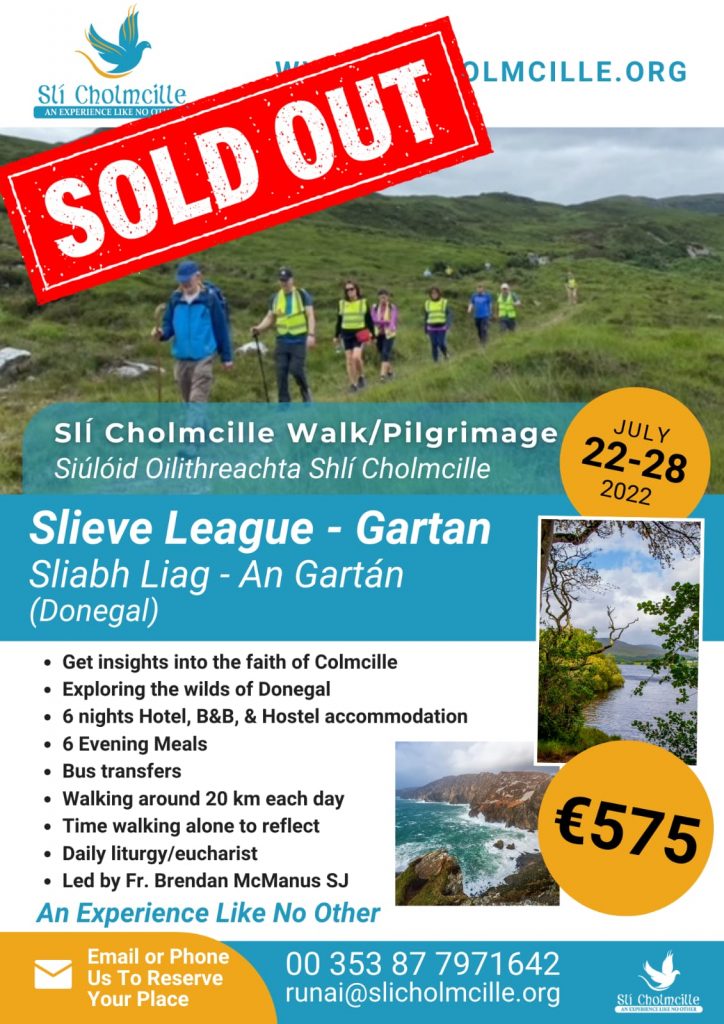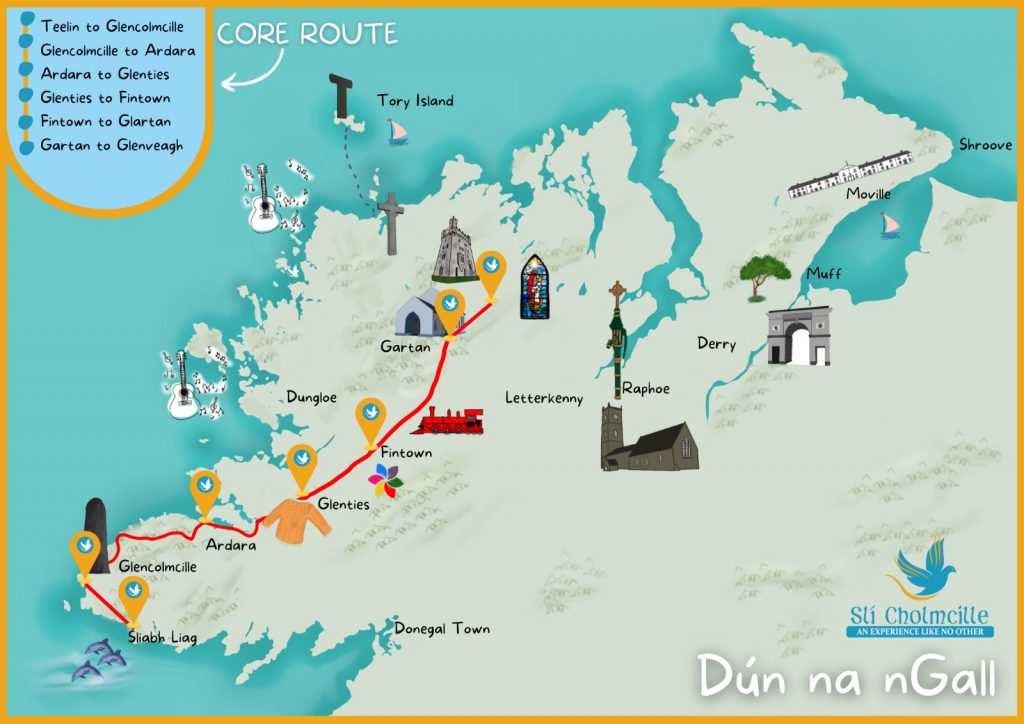 Sli Cholmcille Pilgrimage reflection questions
As with any important experience, it is good to reflect back on it afterwards. These questions are suggested as an aid to your reflection on the pilgrimage. You may like to write a private diary or journal to help you process the experience.
1. How would you describe the experience to your friends?
2. How did you come to the pilgrimage, what frame of mind were you starting out with? How did the pilgrimage change you, if at all?
3. Did anything stop you from giving yourself fully to the experience?
4. What memories stand out for you?
5. What image or metaphor captures the experience for you?
6. What was your favourite/least favourite place?
7. What were the high points for you?
8. What were the low points for you?
9. Were there any moments of the 'Cross', darkness of difficulty? Did you sense Christ's presence in these (maybe afterwards), were you able to pray with them?
10. Was there any place/person/experience where you particularly felt the presence of God? Where did you feel that God was speaking to you?
11. What have you learned about yourself? What have you learned about God?
12. How has your faith/spirituality changed (if at all); what have you learned?
13. What will you do differently after this pilgrimage, how, if at all, has it changed your life?
14. What concrete decisions, if any, emerged from the pilgrimage?
15. Is there anything you still need to do? What changes would help you stay in consolation?
The Abbey in Gartan, at the very centre of St Columba/Colmcille's Homeland