Day 2 of the Slí Cholmcille Pilgrimage Walk
 Day 2 of the Sli Cholmcille Pilgrimage and tday's route began at Glencolumbkille seeped in Christian Heritage and walkers set out along the route for Ardara led by Father Brendan McManus SJ.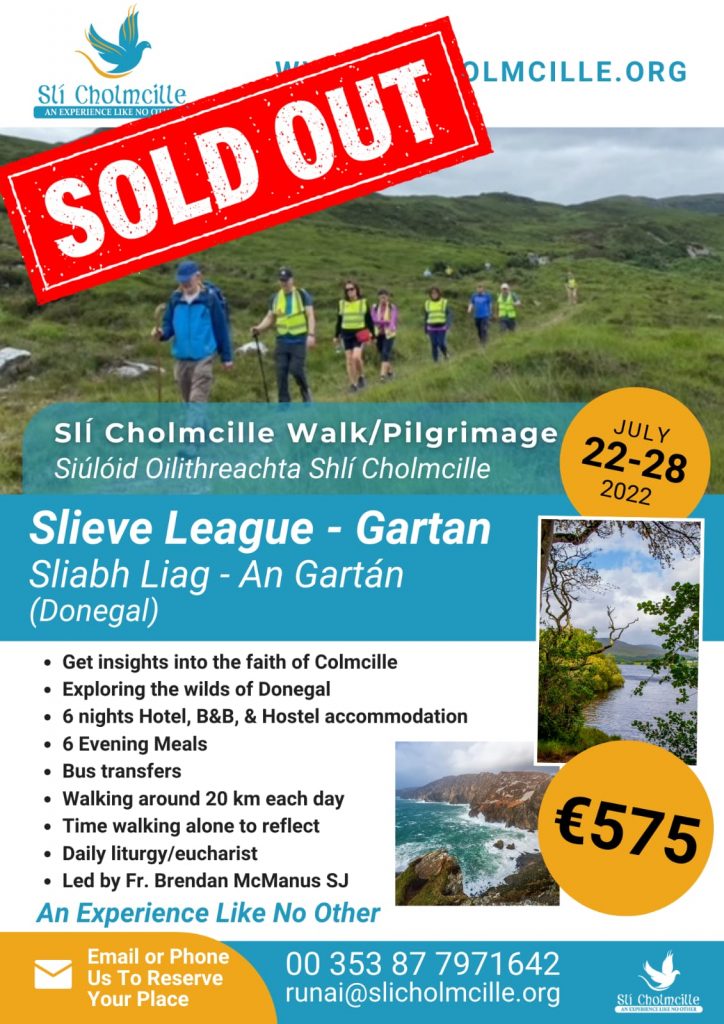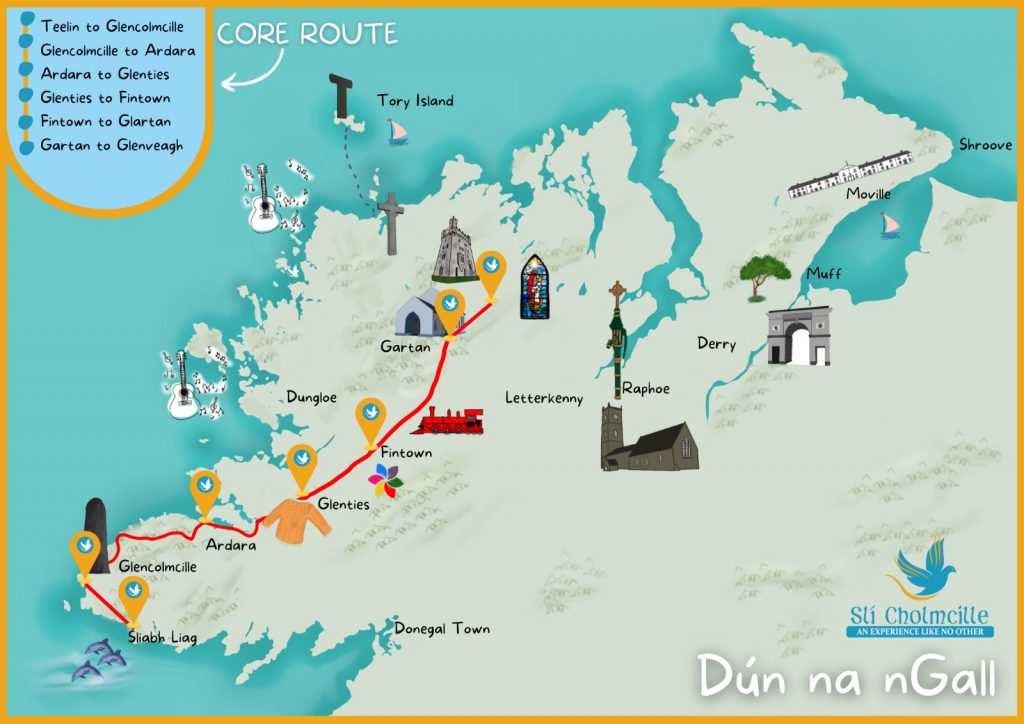 The Slí is a re-education in ways of seeing and being. As Colmcille walked his life's Camino he let the Word of God enter deeply into him. He experienced everything, including himself as full of mystery. What is going on inside me as I walk along today? In what ways is the mystery of my life hiding behind my experiences?
Continue to ask yourself these questions:
1. What am I feeling right now?
2. What is my body telling me?
3. What are the thoughts in my head?
Is there anything distracting me from being present to the path?

Readings:

1. O Lord, you search me and you know me; you know my resting and my rising, you discern my purpose from afar. You mark when I walk or lie down; all my ways lie open to you. You mark when I walk or lie down, all my ways lie open to you. … Before ever a word is on my tongue you know it, o Lord, through and through. Behind and before you besiege me, your hand ever laid upon me. Too wonderful for me this knowledge, too high beyond my reach. For it was you who created my being, knit me together in my mother's womb. I thank you for the wonder of my being, for the wonder of all your creation.

Ps 139 2. …and in the wilderness. There you saw how the LORD your God carried you, as a father carries his son, all the way you went until you reached this place."
Deut. 1:31
The walkers outside St Columba's Catholic Church, Glencolumbkille this morning, before setting out.