Day 1 of the Slí Cholmcille Pilgrimage Walk
The sun shone over Sliabh Liag today as the group embarked on Day 1 of the Sli Cholmcille Pilgrimage walk led by Father Brendan McManus SJ.

Today's route began at Sliabh Liag Visitors Centre and pilgrims walked the route over One Man's Pass to end their journey in the picturesque Malinbeg, Glencolumbkille. Covering approx 20km on foot.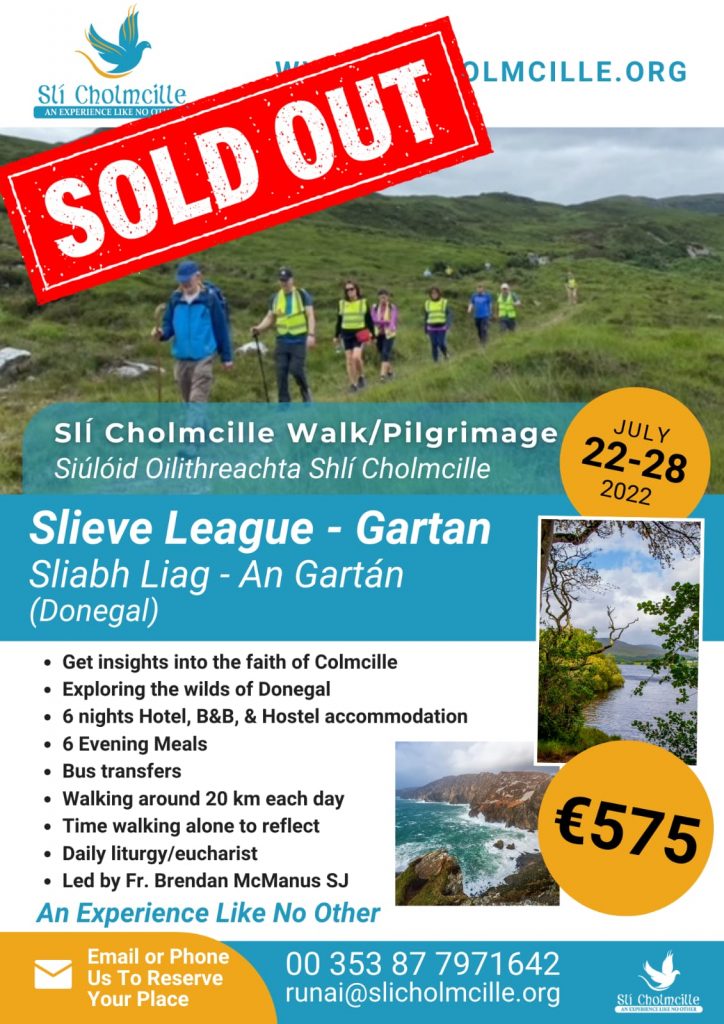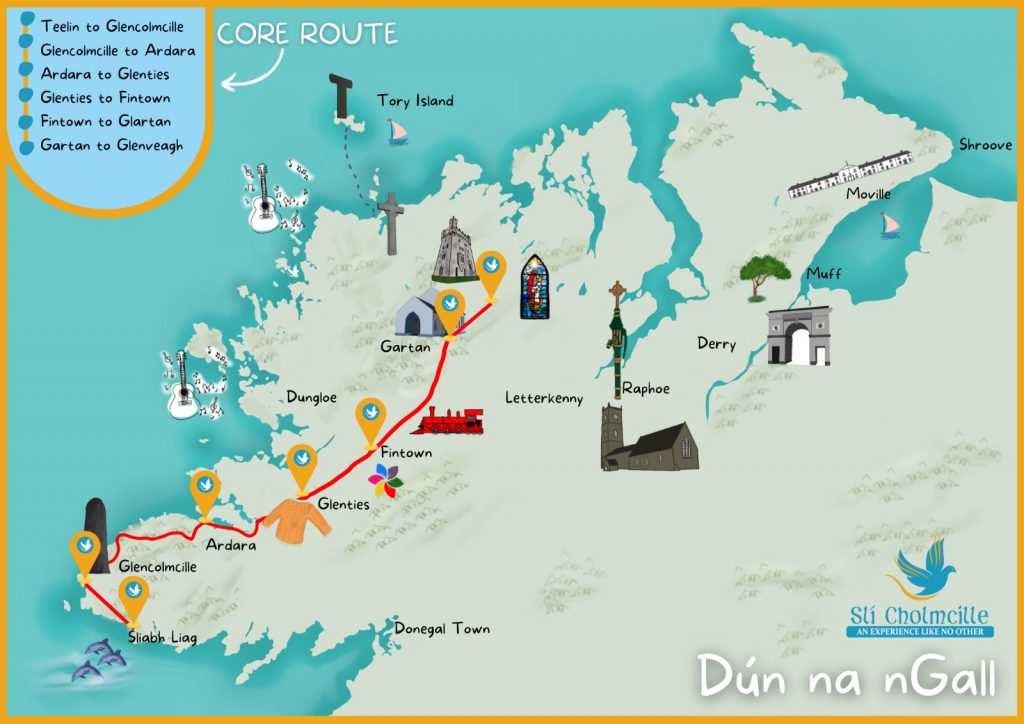 What Are You Looking For (desire)
Readings: 
1. The Lord said to Abram, "Leave your land, your relatives, and your father's home. Go to the land that I will show you. I will make you a great nation, I will bless you. I will make your name great, and you will be a blessing". Genesis 12: 1‐2 
2. O God, you are my God for your I long. For you my soul is thirsting. My body pines for you like a dry weary land without water ….  For you love is better than life, my lips will speak your praise. So, I will bless you all my life, in your name I will lift up my hands…. On my bed I remember you; on you I muse through the night. For you have been my help; in the shadow of your wings I rejoice. … My soul clings to you; your right had holds me fast. Psalm 62
(We know for certain that Colmcille and his monks prayed the psalms every day.)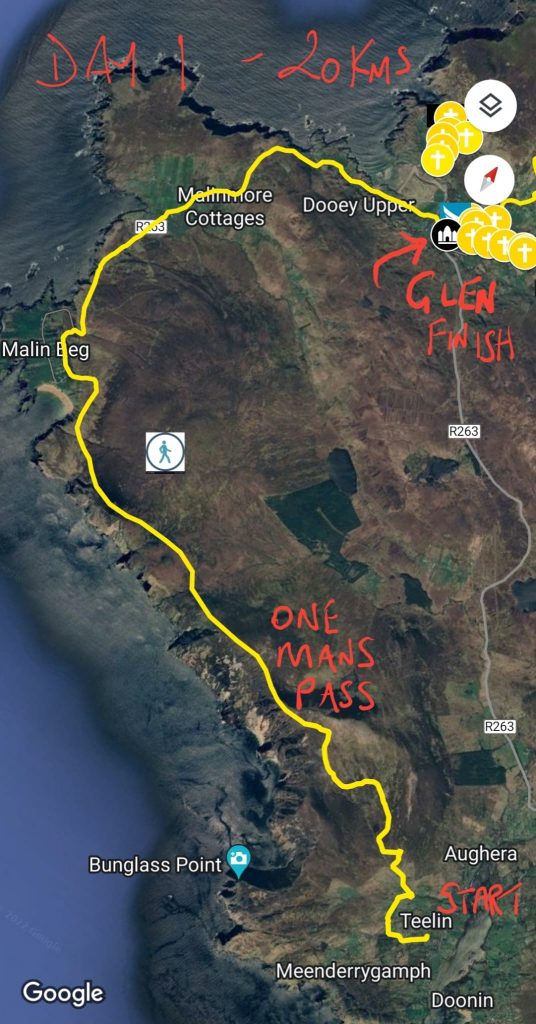 The walkers outside Sliabh Liag Visitors Centre this morning,before setting out.